Trend No 1. Hyperautomation
Automation uses technology to automate tasks that once required humans.
Hyperautomation deals with the application of advanced technologies, including artificial intelligence (AI) and machine learning (ML), to increasingly automate processes and augment humans. Hyperautomation extends across a range of tools that can be automated, but also refers to the sophistication of the automation (i.e., discover, analyze, design, automate, measure, monitor, reassess.)
Hyperautomation often results in the creation of a digital twin of the organization
As no single tool can replace humans, hyperautomation today involves a combination of tools, including robotic process automation (RPA), intelligent business management software (iBPMS) and AI, with a goal of increasingly AI-driven decision making.
Although not the main goal, hyperautomation often results in the creation of a
digital twin
of the organization (DTO), allowing organizations to visualize how functions, processes and key performance indicators interact to drive value. The DTO then becomes an integral part of the hyperautomation process, providing real-time, continuous intelligence about the organization and driving significant business opportunities.
趋势1、超自动化
自动化使用技术使曾经需要人的任务自动化。
超自动化涉及到******技术的应用,包括人工智能(AI)和机器学习(ML),以越来越自动化的过程和增加人类。超自动化扩展了一系列可以自动化的工具,但也指自动化的复杂性(即发现、分析、设计、自动化、测量、监控、重新评估)
由于没有一种工具可以取代人类,如今的超自动化涉及多种工具的组合,包括机器人流程自动化(RPA)、智能业务管理软件(iBPMS)和人工智能,其目标是越来越多的人工智能驱动决策。
尽管超自动化不是主要目标,但它通常会导致组织的数字孪生兄弟(DTO)的创建,使组织能够可视化功能、流程和关键性能指标如何相互作用以驱动价值。然后,DTO成为超自动化过程的一个组成部分,提供有关组织的实时、持续的情报,并推动重大的商业机会。
Trend No. 2: Multiexperience
Multiexperience replaces technology-literate people with people-literate technology. In this trend, the traditional idea of a computer evolves from a single point of interaction to include multisensory and multitouchpoint interfaces like wearables and advanced computer sensors.
For example, Domino's Pizza created an experience beyond app-based ordering that includes autonomous vehicles, a pizza tracker and smart speaker communications.
In the future, this trend will become what's called an ambient experience, but currently multiexperience focuses on immersive experiences that use augmented reality (AR), virtual (VR), mixed reality, multichannel human-machine interfaces and sensing technologies. The combination of these technologies can be used for a simple AR overlay or a fully immersive VR experience.
趋势2:多重体验
多重体验用人们熟悉的技术取代了懂技术的人。在这种趋势下,传统的计算机概念从单一的交互点发展到包括多传感器和多点接口,如可穿戴设备和******的计算机传感器。
例如,Domino的Pizza创造了一种超越基于应用程序的订购的体验,包括自主车辆、Pizza跟踪器和智能扬声器通信。
在未来,这种趋势将成为所谓的环境体验,但目前的多体验侧重于使用增强现实(AR)、虚拟(VR)、混合现实、多通道人机界面和传感技术的沉浸式体验。这些技术的结合可以用于一个简单的AR覆盖或一个******沉浸式的虚拟现实体验。
Trend No. 3: Democratization
Democratization of technology means providing people with easy access to technical or business expertise without extensive (and costly) training. It focuses on four key areas — application development, data and analytics, design and knowledge — and is often referred to as "citizen access," which has led to the rise of citizen data scientists, citizen programmers and more.
For example, democratization would enable developers to generate data models without having the skills of a data scientist. They would instead rely on AI-driven development to generate code and automate testing.
趋势三:普及化
技术的普及化意味着为人们提供容易获得技术或商业专业知识的机会,而无需进行广泛(且昂贵)的培训。它专注于四个关键领域——应用程序开发、数据和分析、设计和知识——通常被称为"公民访问",这导致了公民数据科学家、公民程序员等的崛起。
例如,普及化可以使开发人员在不具备数据科学家技能的情况下生成数据模型。相反,他们将依赖人工智能驱动的开发来生成代码和自动化测试。
Trend No. 4: Human augmentation
Human augmentation is the use of technology to enhance a person's cognitive and physical experiences.
Physical augmentation changes an inherent physical capability by implanting or hosting a technology within or on the body. For example, the automotive or mining industries use wearables to improve worker safety. In other industries, such as retail and travel, wearables are used to increase worker productivity.
Physical augmentation falls into four main categories: Sensory augmentation (hearing, vision, perception), appendage and biological function augmentation (exoskeletons, prosthetics), brain augmentation (implants to treat seizures) and genetic augmentation (somatic gene and cell therapy).
Cognitive augmentation enhances a human's ability to think and make better decisions, for example, exploiting information and applications to enhance learning or new experiences. Cognitive augmentation also includes some technology in the brain augmentation category as they are physical implants that deal with cognitive reasoning.
Human augmentation carries a range of cultural and ethical implications. For example, using CRISPR technologies to augment genes has significant ethical implications.
趋势4:人体增强
人类增强是利用技术来增强一个人的认知和身体体验。
物理增强通过在身体内或身体上植入或托管技术来改变固有的物理能力。例如,汽车或采矿业使用可穿戴设备来提高工人的安全。在其他行业,如零售业和旅游业,可穿戴设备被用来提高工人的生产力。
物理增强分为四大类:感觉增强(听觉、视觉、知觉)、附属物和生物功能增强(外骨骼、假肢)、大脑增强(治疗癫痫的植入物)和基因增强(体细胞基因和细胞治疗)。
认知增强提高了人类思考和作出更好决定的能力,例如,利用信息和应用程序来增强学习或新体验。认知增强还包括大脑增强类的一些技术,因为它们是处理认知推理的物理植入物。
人类的增长具有一系列的文化和伦理含义。例如,使用CRISPR技术扩增基因具有重大的伦理意义。
Trend No. 5: Transparency and traceability
The evolution of technology is creating a trust crisis. As consumers become more aware of how
their data
is being collected and used, organizations are also recognizing the increasing liability of storing and gathering the data.
Additionally, AI and ML are increasingly used to make decisions in place of humans, evolving the trust crisis and driving the need for ideas like explainable AI and AI governance.
This trend requires a focus on six key elements of trust: Ethics, integrity, openness, accountability, competence and consistency.
Legislation, like the European Union's General Data Protection Regulation (GDPR), is being enacted around the world, driving evolution and laying the ground rules for organizations.
趋势5:透明与追溯性
科技的发展正在制造一场信任危机。随着消费者越来越意识到他们的数据是如何被收集和使用的,组织也认识到存储和收集数据的责任越来越大。
此外,人工智能和人工智能越来越多地被用来代替人类做出决策,演变出信任危机,并推动对可解释人工智能和人工智能治理等想法的需求。
这一趋势要求把******放在信任的六个关键要素上:道德、正直、开放、问责、能力和一致性。
立法,像欧盟的一般数据保护条例(GDPR),正在世界各地颁布,推动演变,并为组织制定基本规则。
Trend No. 6: The empowered edge
Edge computing
is a topology where information processing and content collection and delivery are placed closer to the sources of the information, with the idea that keeping traffic local and distributed will reduce latency. This includes all the technology on the
Internet of Things
(IoT). Empowered edge looks at how these devices are increasing and forming the foundations for smart spaces, and moves key applications and services closer to the people and devices that use them.
By 2023, there could be more than 20 times as many smart devices at the edge of the network as in conventional IT roles.
趋势6:边缘计算
边缘计算是一种将信息处理、内容收集和传递放在靠近信息源的位置的拓扑结构,其思想是保持通信量的本地和分布式将减少延迟。这包括物联网(IoT)上的所有技术。授权边缘着眼于这些设备是如何增加和形成智能空间的基础,并将关键应用程序和服务更接近使用的人和设备。
到2023年,网络边缘的智能设备数量可能是传统IT角色的20多倍。
Trend No. 7: The distributed cloud
Distributed cloud refers to the distribution of public cloud services to locations outside the cloud provider's physical
data centers
, but which are still controlled by the provider. In distributed cloud, the cloud provider is responsible for all aspects of cloud service architecture, delivery, operations, governance and updates. The evolution from centralized public cloud to distributed public cloud ushers in a new era of
cloud computing
.
Distributed cloud allows data centers to be located anywhere. This solves both technical issues like latency and also regulatory challenges like data sovereignty. It also offers the benefits of a public cloud service alongside the benefits of a private, local cloud.
趋势7:分布式云
分布式云是指将公共云服务分发到云提供商物理数据中心以外的位置,但这些位置仍由提供商控制。在分布式云中,云提供商负责云服务架构、交付、操作、治理和更新的所有方面。从集中式公共云到分布式公共云的演进,开启了云计算的新时代。
分布式云允许数据中心位于任何地方。这既解决了延迟等技术问题,也解决了数据主权等监管挑战。它还提供了公共云服务的好处以及私有本地云的好处。
Trend No. 8: Autonomous things
Autonomous things, which include drones,
robots
, ships and appliances,
exploit AI
to perform tasks usually done by humans. This technology operates on a spectrum of intelligence ranging from semiautonomous to fully autonomous and across a variety of environments including air, sea and land.
While currently autonomous things mainly exist in controlled environments, like in a mine or warehouse, they will eventually evolve to include open public spaces. Autonomous things will also move from stand-alone to collaborative swarms, such as the drone swarms used during the Winter Olympic Games in 2018.
However, autonomous things cannot replace the human brain and operate most effectively with a narrowly defined, well-scoped purpose.
趋势8:自动化
自主的东西,包括无人机、机器人、船只和设备,利用人工智能执行通常由人类完成的任务。这项技术的智能范围从半自主到******自主,跨越包括空气、海洋和陆地在内的各种环境。
虽然目前自治的事物主要存在于受控的环境中,例如在矿山或仓库中,但它们***终将演化为开放的公共空间。自主的东西也将从独立的蜂群转向协作的蜂群,比如2018年冬奥会期间使用的无人机蜂群。
然而,自主的事物不能取代人脑,也不能以狭义的、范围明确的目的***有效地运作。
Trend No. 9: Practical blockchain
Blockchain
is a type of distributed ledger, an expanding chronologically ordered list of cryptographically signed, irrevocable transactional records shared by all participants in a network.
Blockchain also allows parties to trace assets back to their origin, which is beneficial for traditional assets, but also paves the way for other uses such as tracing food-borne illnesses back to the original supplier. It also allows two or more parties who don't know each other to safely interact in a digital environment and exchange value without the need for a centralized authority.
The complete blockchain model includes five elements: A shared and distributed ledger, immutable and traceable ledger, encryption, tokenization and a distributed public consensus mechanism. However, blockchain remains immature for enterprise deployments due to a range of technical issues including poor scalability and interoperability.
Enterprise blockchains today take a practical approach and implement only some of the elements of a complete blockchain by making the ledger independent of individual applications and participants and replicating the ledger across a distributed network to create an authoritative record of significant events. Everyone with permissioned access sees the same information, and integration is simplified by having a single shared blockchain. Consensus is handled through more traditional private models.
In the future, true blockchain or "blockchain complete" will have the potential to transform industries, and eventually the economy, as complementary technologies such as AI and the IoT begin to integrate alongside blockchain. This expands the type of participants to include machines, which will be able to exchange a variety of assets — from money to real estate. For example, a car would be able to negotiate insurance prices directly with the insurance company based on data gathered by its sensors.
趋势9:实用区块链
区块链是一种分布式账本,是一种按时间顺序扩展的列表,由网络中所有参与者共享的加密签名、不可撤销的交易记录。
区块链还允许各方追溯资产的来源,这对传统资产是有益的,但也为其他用途铺平了道路,如追溯食品传播疾病的原始供应商。它还允许不认识对方的两个或多个当事方在数字环境中安全地交互并交换价值,而不需要集中的******机构。
区块链还允许各方追溯资产的来源,这对传统资产是有益的,但也为其他用途铺平了道路,如追溯食品传播疾病的原始供应商。它还允许不认识对方的两个或多个当事方在数字环境中安全地交互并交换价值,而不需要集中的******机构。完整的区块链模型包括五个要素:共享和分布式账本、不可变和可追踪账本、加密、标记化和分布式公众共识机制。然而,由于一系列技术问题,包括可扩展性和互操作性差,区块链对于企业部署来说仍然不成熟。
今天的企业区块链采取了一种实用的方法,通过使分类账独立于单个应用程序和参与者,并通过分布式网络复制分类账,以创建重大事件的******记录,从而只实现完整区块链的某些元素。每个拥有许可访问权限的人都能看到相同的信息,而通过拥有一个共享的区块链,集成变得简单。共识是通过更传统的私人模式来处理的
未来,随着人工智能和物联网等互补技术开始与区块链并驾齐驱,真正的区块链或"区块链完成"将有潜力改变产业,***终改变经济。这扩大了参与者的类型,包括机器,它将能够交换各种资产-从货币到房地产。例如,一辆汽车可以根据传感器收集的数据直接与保险公司协商保险******。
Trend No. 10: AI security
Evolving technologies such as hyperautomation and autonomous things offer transformational opportunities in the business world. However, they also create
security vulnerabilities
in new potential points of attack. Security teams must address these challenges and be aware of how AI will impact the security space.
AI security has three key perspectives:
1.
Protecting AI-powered systems:
Securing AI training data, training pipelines and ML models.
2.
Leveraging AI to enhance security defense:
Using ML to understand patterns, uncover attacks and automate parts of the cybersecurity processes.
3.
Anticipating nefarious use of AI by attackers:
Identifying attacks and defending against them.
趋势10:人工智能安全
不断发展的技术,如超自动化和自主的东西提供了商业世界的变革机会。然而,它们也会在新的潜在攻击点上造成安全漏洞。安全团队必须应对这些挑战,并意识到人工智能将如何影响安全空间。
人工智能安全有三个关键方面:
1.保护人工智能系统:保护人工智能培训数据、培训管道和ML模型。
2.利用人工智能增强安全防御:使用ML了解模式、发现攻击并自动化部分网络安全过程。
3.预期攻击者恶意使用人工智能:识别攻击并防御攻击。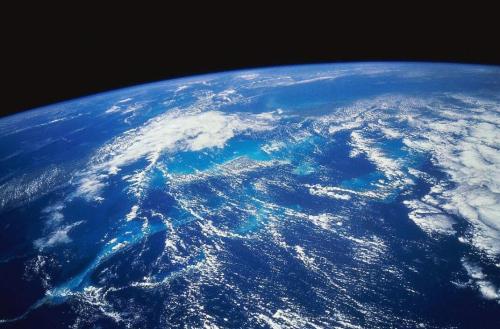 引用至美國資訊科技研究與顧問公司Gartner,發佈《2020十大科技趨勢報告》
https://www.gartner.com/smarterwithgartner/gartner-top-10-strategic-technology-trends-for-2020/